The Man from the Sea \
[
share on facebook
] \ [
view map
]
The Man from the Sea (Havmannen) is a granite stone sculpture by the English artist Antony Gormley, that is placed in the sea close to the town. The sculpture is 11 metres tall, weighs 60 tonnes, and according to Lonely Planet is: Forever up to his knees in water, turns his back on the town and gazes resolutely out over the fjord.

The sculpture was created and

placed

in the end of the fjord in 1995 as part of Artscape Nordland. The sculpture has inspired and given name to an annual festival (Havmanndagene) which is held in the city every year in May.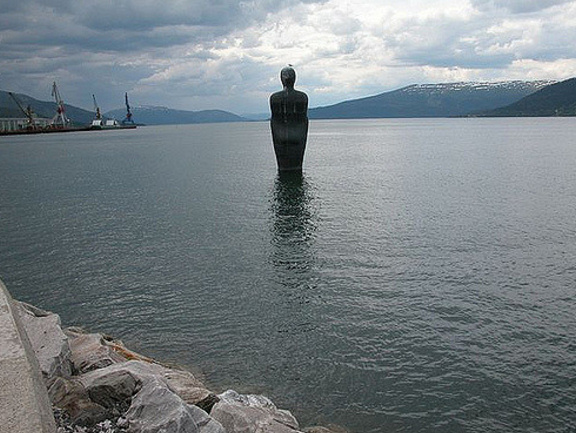 Last updated 4 May 2012